WELCOME TO ROCKY MOUNTAIN SELF DEFENSE & FITNESS
TRIAL CALSS
Book A Trial Class For Just $1.00​
Krav Maga
Self Defense & Fighting Skills For The Real World
ProjectFit​
STRENGTH & CONDITIONING FOR HEALTH & LONGEVITY
Community
Join Our Welcoming Supportive Community Of Like-Minded People.
Welcome to Rocky Mountain Self Defense & Fitness
Trial Class
Book A Trial Class For Just $1.00
Krav Maga
Self Defense & Fighting Skills For The Real World
ProjectFit
STRENGTH & CONDITIONING FOR HEALTH & LONGEVITY
Community
Join Our Welcoming Supportive Community Of Like-Minded People.
Owner John Hallett Has 25 Year Of Industry Experience.​
What People Are Saying​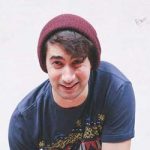 "Can't say enough positive things about RMSDF. Training here is a privilege. Coach John encourages and challenges everyone to improve at KM and to be better human beings. Training sessions are never boring, always unique scenarios and exercises. With every class, I feel a little bit more prepared to protect myself and my family from a bad situation that I hope never comes.​"
"Definitely a great gym everyone is friendly and nonjudgmental. All of the instructors are fantastic and motivate you to do your best!! Even when you feel like crap lol. I highly recommend this place to anyone at any skill level. If you wanna get in shape or stay in shape this could be your new home gym! I know it's mine! Come try it out."​
My daughter (14) has been going here since August and she loves it! She has learned so much and feels so empowered. It is a great place for them to learn and even in review months she enhances what she already learned. It is an excellent program and we are so happy we enrolled her!
Book A $1 Trial Class
Let's Get you Started Today!
Follow Our Socials – Listen To Coach John's Podcast
Krav Maga & Project Fit Schedules
We Are Here To Help Everyone
We Have Several Plans To Fit Your Budget & Needs
Krav Maga
The Average Member Pays $169 Monthly
Plans Starting At $79
Youth & Teen Krav Maga
The Average Member Pays $159 Monthly
Plans Starting At $79
ProjectFit
The Average Member Pays $149 Monthly
Plans Starting At $79
Peaceful Warrior
The Average Member Pays $225 Monthly
Plans Starting At $189
Private Lessons /Small Group
30 Minute & 60 Minute Sessions
Ranging From $50-$350 Per
Average Pricing $150 Per Hour
We Are Here To Help Everyone
RMSDF Castle Rock Colorado​
Address
780 Kinner St. Castle Rock, Co. 80109
PHONE
EMAIL
Hours
Weekdays 9:30 am – 2 pm
And During Regularly Scheduled Class Times